It's been quite a while since our last update and many things have changed. First and most important information – we have brand new logo for our game! You can see it below. All the thanks go to our colleague, Piotr Prażmowski for creating this awesome graphics.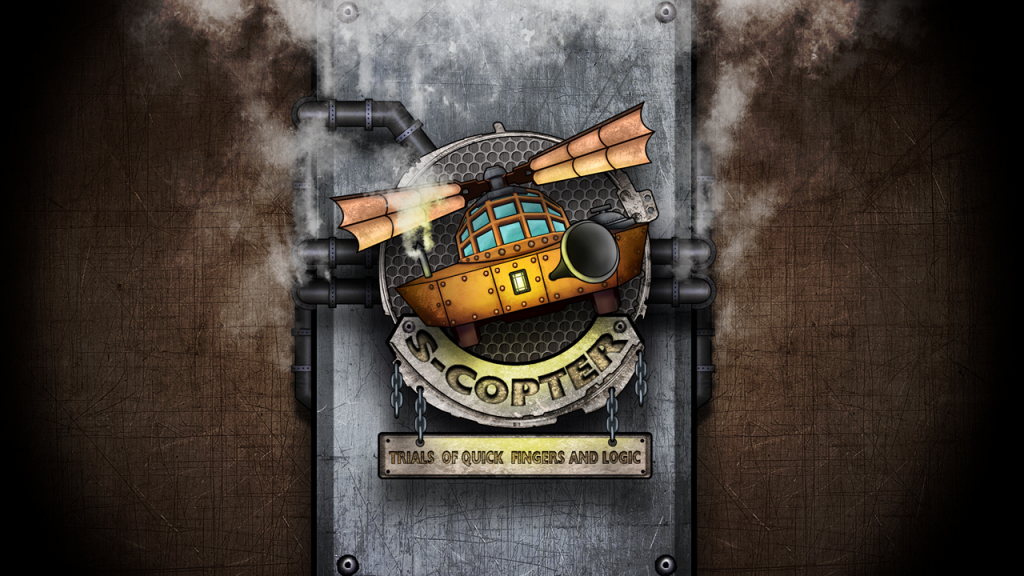 The second thing is that we are still working on improving S-COPTER. We've implemented some major features and updates to our gameplay and also put some finishing touches to overall design and look of the levels. Soon we will update our screenshots with the new versions of levels, but before we will do that, some of you will have a chance to personally see what we've been up to since we've entered closed beta.
How come? During the UMCS Tournament, which will be held on 11-13th of April at the Maria Curie-Skłodowska University (Lublin, Poland), we will be presenting the latest version of our game (so basically, for a limited amount of time our closed beta tests will be open for everyone).
More information about the event can be found here.
Stay tuned for more information soon!