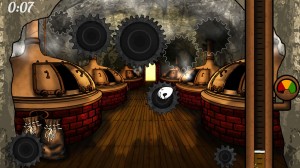 Few weeks ago we published on our facebook page some photos from The Night of Culture 2014, which was taking place in our home city, Lublin. During that memorable night we presented our latest game made especially for this event – "Night shift at the Brewery".
It's a simple puzzle-matching game for Kinect for Windows (but you can play it with a mouse). We promised, that we will share the full version of a game, so there you have it: Night shift at the Brewery. Under this link you will find all the information necessary for successfully running the game.
As for our main production – S-COPTER – we will soon publish very interesting information, so be ready!